THE RWA ADVANTAGE
Asset sustainability and maximization are best accomplished through the coordination of financial planning, active tax management and strategic investment management.
OUR INTERESTS ARE ALIGNED WITH YOURS
We operate on a fee-only (non-commission) basis. We are committed to acting in our clients best interest providing comprehensive advice.
Protecting Your Assets and Maximizing your Wealth
CREATING A SUPERIOR CLIENT EXPERIENCE
Global diversification
Active Allocation Decisions
Prudent Risk Management
Combination of Passive and Active funds
INVESTMENT MANAGEMENT
With a broad view of the path to your destination, Rubin Wealth Advisors can effectively guide you according to your priorities.
Our team has evaluated thousands of portfolios over the years. We understand investors, investments, cycles and markets. We will work closely with you to walk you through planning alternatives to assure that you feel confident in your decisions. Only once you fully understand and are confident in each decision will we customize appropriate strategies to suit your vision and objectives.
Portfolios are built on consistency. Consistent financial planning, intelligent strategies and regular contribution. Our team is in your corner each step of the way providing insights, objectivity and industry expertise to continually move you closer to your goals.
We provide you with state of the art technology to allow you to keep up with your portfolio on a weekly basis.
RUBIN WEALTH MAP
Gain the MAP to your financial freedom with the RWA Managed Account Program (MAP). Rubin Wealth Advisors offers managed accounts, which are a portfolio of securities that clients own directly, but are chosen and traded by a professional asset manager on your behalf. Investments are selected based on your investment strategy and any restrictions you indicate. Advantages include: expert management, tax efficiency, personalized services, and competitive pricing. Most of our managed accounts are established and held at Schwab Institutional, a division of the The Charles Schwab Corporation.
Risk Assessment Tools
What Riskalyze Does For You
Rubin Wealth Advisors proudly uses Riskalyze, which is a cutting-edge technology that pinpoints your acceptable level of risk with unparalleled accuracy. With Riskalyze, our team can ensure that the risk in your portfolio aligns with your investment goals and expectations. Riskalyze is built on the academic framework that won the Nobel Prize for Economics.
HOW DOES RISKALYZE WORK?
Capture Your Risk Number
The first step is to take a 5 minute quiz that covers topics such as portfolio size, top financial goals, and what you're willing to risk for potential gains. Then we will pinpoint your exact risk tolerance and produce a specific Risk Number
Align Your Portfolio With Your Risk Number
After pinpointing your Risk Number we will engineer the risk in your portfolio to match your Risk Number.
Riskalyze will also give an accurate projection for potential gains and losses that we should expect for your portfolio.
MEET YOUR RETIREMENT GOALS
Before we're finished, we will provide a unique and clear picture of your retirement outlook with RWA Retirement Maps. When we're done, we'll know the course you're on is the right track.
SEEING THE BIG PICTURE. BUILDING BRIGHTER FUTURES
A keen attention to detail, the capacity to consider all aspects of a situation, and the expertise of highly experienced professionals allow our clients to experience the personalized services of a small boutique – while benefiting from the resources, customized solutions and variety of services that global firms provide.
With a broad view of the path to your destination, Rubin Wealth Advisors can effectively guide you according to your priorities
Bring order to and strengthen your control over your financial affairs
Mitigate risk to you and those you care about
Eliminate or substantially reduce excise, gift, estate, and generation skipping taxes
Protect your wealth and income from litigation
Develop your investment policy statement and manage your wealth in line with your needs and objectives
Assure the continuance of your lifestyle through retirement planning
Eliminate or substantially reduce capital gain and income taxes
Manage the value of your business interests
Navigate complex retirement options to optimize your results
Recruit, retain and reward your employees and highly-paid executives
ADDRESSING THE COMPLEX REQUIREMENTS OF WEALTH
Through our global resources and networks of industry-leading specialists, Rubin Wealth Advisors offers one of the most comprehensive arrays of investment-based services, strategies and tools for addressing the complex requirements of wealth. Because we are independently owned, we are not tied to any one strategy, company or product. Your interests are at the center of our philosophy and approach. The following is a representation of our services, strategies, programs and tools.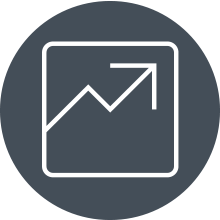 Goal Directed Tools
While Rubin Wealth Advisors offers one of the most comprehensive arrays of services to address the complex requirements of wealth – how we help you use them is what sets us apart.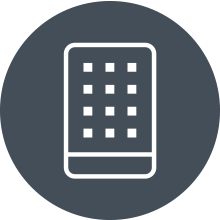 MATCHING FUNDING STRATEGIES TO YOUR PLAN OBJECTIVES
As your advocate in the insurance planning process, Rubin Wealth Advisors provides a thorough and objective evaluation of possible funding methods using the following proprietary analytical models and tools.
BUILDING WEALTH
BUILDING WEALTH THROUGH INTELLIGENT INVESTMENT MANAGEMENT
At Rubin Wealth Advisors, our client's best interests are always our number one priority. We develop strategic plans to ensure that portfolios meet the needs of today and tomorrow, including business transitions, educational expenses and retirement funding.
The investment tactics and planning strategies used by Rubin Wealth Advisors to help you achieve your financial, lifestyle and family goals are based on five core investment principles:
Discipline
Patience
Planning
Diversification
Asset Allocation
TRANSLATING SOUND INVESTMENT PRINCIPLES INTO SUCCESS
CUSTOMIZED ASSET ALLOCATION
Each client receives a unique asset allocation model designed to facilitate their needs and lifestyle as they grow with us. We accomplish this by carefully determining each client's risk tolerance and investment objectives, and then making recommendations that are appropriate.
YOUR CHIEF WEALTH ADVISOR
Whether you're ready to grow your business, create a succession plan, or just want someone to talk to; Rubin Wealth Advisors specializes in providing a wide array of business consulting and financial planning services to entrepreneurs. Our team works closely with you to fully integrate your business and personal financial planning to create optimal results for you and your company.
Our team fully understands the unique financial planning needs of a business owner and pays strict attention to your goals and philosophies. We evaluate current and anticipated tax laws to minimize taxes on wealth transfers and each facet of your business and personal financial lives.
Gain the support of a trusted advisor who uses their knowledge and experience to give you a competitive edge and solutions to complex issues. Contact us today for a no obligation and confidential consultation to discuss your business' financial needs.
Succession Planning
Business Planning
Wealth Transfers
Integrated Business and Personal Wealth Planning
Confidential Consulting for Entrepreneurs, CEOs and Board Members
Connecting Clients to Solutions and Contacts in Business, Politics, Medical, Education, Law, Accounting, and Venture Capitalists